'tis the season to fast
Otherwise commonly known as
Lent
.
It is, at this time, when I start to feel like a really rotten person.
Why?
Because, I dread it. Instead of being a good, selfless girl and thinking;
Oh yay! I get to make sacrifices like my Savior, and offer up my discomfort for the souls in Purgatory,
I go;
No! I have to make a what?! S-A-C-R-I-F-...but I don't wanna!!!!!
For example, yesterday, we were abstaining from meat, since it was Ash Wednesday.
In case, for those people who clearly don't know me very well at all, I
love
meat. I am a full-fledged carnivore.
I love veggies too, but I rely on meat to satisfy me, most of the time.
The ideal meal for me would be;
Breakfast - Bacon, bacon and more BACON.
Lunch - chicken salad sandwich, with cucumbers.
Dinner - Roast beef and potatoes and green beans
But anyway, moving on...
I was not in a good mood yesterday. I was growly and unpleasant. Everything got on my nerves, I was tired, and I was really impatient.
What a great way to start off Lent!
I went to Confession after Mass yesterday, and my priest told me to practice the work of service for Lent.
And I'm going to try. I really will.
This Lent, I'm giving up sweets. Since that's not such a huge sacrifice, I've also decided to do one work of charity or say and extra prayer each day.
Today, my work is to obey my mother without complaining.
Hard...
But I still feel bad, because I don't feel like I'm really into the whole Lent thing. Isn't it about sacrificing willingly, and joyfully, in honor of Our Savior? But I'm such a brat, all I can think of is
whine whine whine, I don't wanna
.
So, I'm praying about that, and working on a better attitude. After all, imagine what the world would be like if Christ had a Gwenea-like attitude when he died for us!
God bless,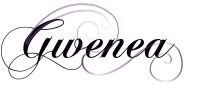 P.S. I've been thinking seriously about quitting blogger for a while. I feel like I have nothing good to post about, nothing good to contribute to the blog-world. I also feel like I'm wasting follower-space. I know that sounds stupid, but I do feel like I'm wasting everyone's time or something.
So, I'll be praying about that too!
xo