Robin Hood desktop backrounds
I've recently discovered (for myself, anyway) a new technique for making wallpapers.
Yesterday, I made this one;
And it turned out so much better than I thought it would, that I made one for myself;
And then I made one for Caroline;
I'm rather proud of this one.
And then I thought, hey! I'll make one for each of the gang!
Feel free to take any of them! Which one is your favorite?
That's all for now! God bless,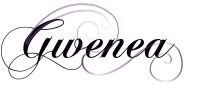 P.S. Right click the images, click Open In New Tab and
then
save them. Otherwise, they might be too small.